We are proud to announce that Team-Tough's "Crossover" bolt is here!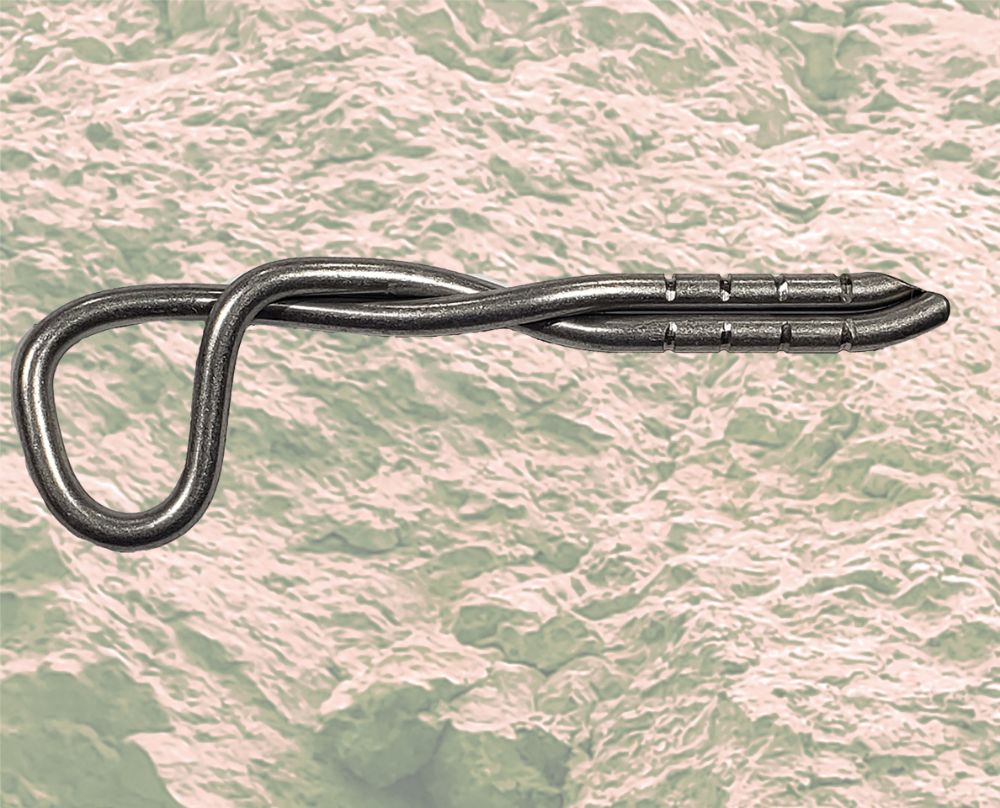 Crossover Specs:
Drill Hole Size: 1/2"
Wire Size: 1/4" or 0.25, 316L Stainless Steel. Comparable to other leading wire bolt anchors which have a smaller wire diameter of 6mm or 0.23"
Length: 100mm - 150mm
Strength Rating: 40+ kN
* This bolt must be permanently placed with a proper bonding agent that has been installed in full compliance with the bonding agent manufacturers installation instructions.
FEATURES:
Mechanically activated crossover lock system holds anchor secure while bonding agent cures. Once the bonding agent has cured, the wedge system cannot deativate. (Click HERE to learn more on how the Crossover locksystem works). This makes it a perfect choice for cielings or over-hanging terrain, however it is intended for use on all types of terrain including slabs, vertical, steeps or roofs!
The "Crossover" locksystem may prevent a catastrophic failure should the bonding agent fail.
Manufacurered in the USA, no supply chain issues
To learn more on how to install the Crossover Bolt click HERE
To place an order, click HERE